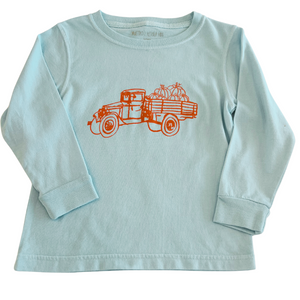 Long-Sleeve Light Blue Old Truck T-Shirt
HONK, HONK! BEEP, BEEP!
Trucks were my son's absolute favorite toy when he was little! His love for cars and his G's (grandfather's) love for antique cars gave me no choice but to create a shirt for all those car lovers out there! It's the perfect tee for school days, a day at the park, or just a comfy tee to wear around the house.
Ultra soft, 100% cotton

Pre-shrunk and garment dyed

Long-Sleeve
Mustard & Ketchup Kids logo on upper back